JLPT N4 Test
Notes
N4 represents the Elementary level.
It is the second stage of the JLPT.
I explain the JLPT levels in more detail here.
まどからふじさんが見えます。
Mt. Fuji can be seen from the window.
[Tips]
I cover the 見える/聞こえる (be audible/ be visible) in Grammar lesson 18.
---
2.

かぎがかかっているから、その部屋(へや)には入(はい)れない。
You cannot enter that room because it is locked.
[Tips]
I cover the [Intransitive Verb]ている (the circumstance of remaining effects) in Grammar lesson 22.
---
3.

昨日(きのう)、寝(ね)ないで勉強(べんきょう)したんです。
I studied without sleep yesterday.
[Tips]
I cover the 〜ないで (without V-ing) in Grammar lesson 31.

---
4.

ジュースはあと一本しかありません。
There is only one bottle of juice left.
[Tips]
I cover the [Noun]しか〜ない (only [Noun] and no other...) in Grammar lesson 38.
---
5.

右に曲(ま)がると、コンビニがあります。
If you turn right, you will find a convenience store.
[Tips]
I cover the 〜と (if..., then; Constant results) in Grammar lesson 45.
---
6.

テーブルからコップが落(お)ちそうです。
The cup is about to fall off the table.
[Tips]
I cover the 〜そうだ (looks like..., going to...; describing things) in Grammar lesson 53.
---
7.

来週、友だちと海に行こうと思っています。
I am thinking to go to the beach next week with my friends.
[Tips]
I cover the [V意向形(いこうけい)] と思う (I think I'll [Verb Volitional-form]) in Grammar lesson 62.
---
8.

ワインはぶどうから作られています。
Wine is made from grapes.

[Tips]
I cover the 〜から/で つくります (made from/of...) in Grammar lesson 75.
---
9.
2021年に東京(とうきょう)でオリンピックが行(おこな)われました。
The Olympic Games were held in Tokyo in 2021.
[Tips]
I cover the 受身形(うけみけい) (Verb Passive-form) in Grammar lesson 15.
---
10.

弟(おとうと)に宿題(しゅくだい)を手伝(てつだ)わされました。
My younger brother made me help him with his homework.

[Tips]
I cover the 使役受身形(しえきうけみけい) (Verb Causative passive-form) in Grammar lesson 17.
---

Our JLPT Learning Course
Chika Sensei will help you master all the skills necessary to pass N4.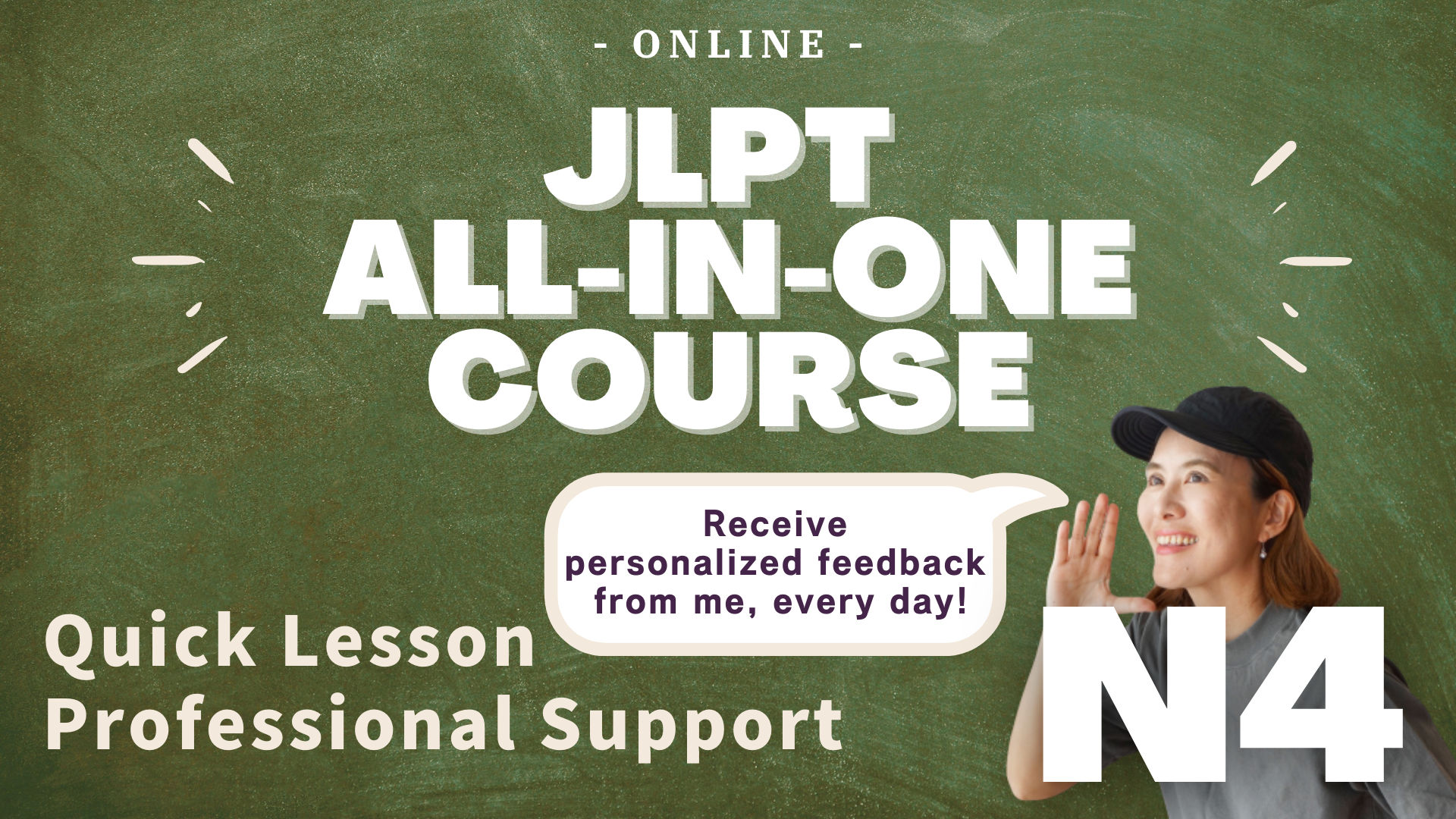 Need Professional Teacher's Support?
The JLPT N4 All-in-One course has 180 exclusive learning modules.

JLPT prep in 10 minutes a day.
All JLPT N4 subjects are broken into daily-sized lesson modules to maximize your efficiency.

You will not be confused about what to study that day by receiving daily support emails.
You will submit homework from your PC, tablet, or smartphone in your spare time and receive personalized feedback from JLPT expert teacher Chika Sensei!
Chika sensei was not only kind but approachable and easy to communicate with.
-Mylene
Love the classes with Chika sensei.
-Natalie Chan
The lessons and exercises are in manageable pace and Chika sensei herself is very attentive!
-Pin Pin Tea-makorn
You can work at your own rhythm, and Chika sensei's advice/correction is really helpful.
-Kevin QUESNE
I think your daily homework have been great for me. Thank you so much for a great course!
-Emma
Pass the JLPT exam and become fluent in Japanese!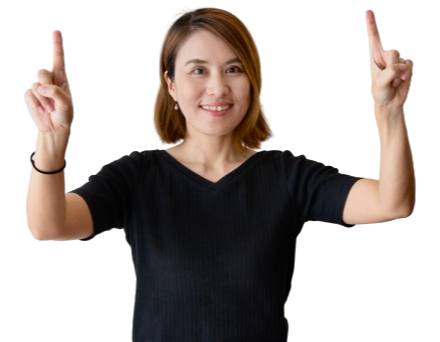 Complete and Continue